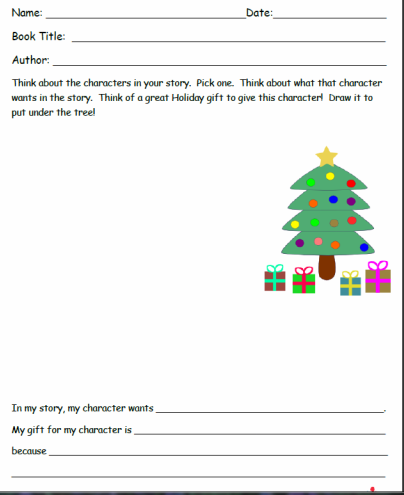 Here's a quick little activity to get the kids thinking about the characters in their stories. It works with any fiction story, picture book or chapter book, primary and intermediate. I'm always delighted to see the insight the children have when they do this activity!
Plus, connecting the thinking to the holidays really makes connections in the brain!
Click the image to connect to this freebie!
Sally