Holy Smokes! I cannot believe Classroom Freebies has hit 5 MILLION VIEWS!! That's absolutely amazing! When I joined this site, I knew it would be popular, but this is just AWESOME!
Let me tell you a little about myself, my name is Rachel and I write over at
Ms. Rachel's Room
!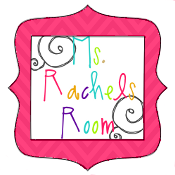 I am a special education teacher from Michigan! I teacher a classroom for students Moderate Cognitive Impairments as well as Autism Spectrum Disorder. I . LOVE. MY. JOB. I also love reading books, watching bad television, cooking food, working out and playing hockey. My number one favorite thing to shop for is shoes! I am a shoe hoarder!
As a Freebie writer, I often find TONS of goodies for my own use… one of my most used downloads from this summer is from Diane with teachwithme.com..
It's been great to use for morning work.
Thanks for visiting classroom freebies!