Do you use math sorts in your classroom? If so, you know how valuable they are. If you don't yet use math sorts, but would like to, this post will help you get started. There are some simple, easy ways to add sorts into your teacher toolbox as well as free printable math sorts to print and use.
Some people think that sorting is only taught to our youngest children. But sorting is not just for toddlers and kindergartners. Here's why —
BUT WHY SPEND VALUABLE MATH TIME SORTING?
Sorting falls under the algebra strand of mathematics and extends into data analysis and probability. But, it can be used in all mathematical strands. Sorting deepens and extends children's thinking and understandings.
The photo below is of a quick and easy warm-up that can be varied in hundreds of ways. I frequently use these to start small groups. While students are completing the task, I have time to check on my other groups. Perfect!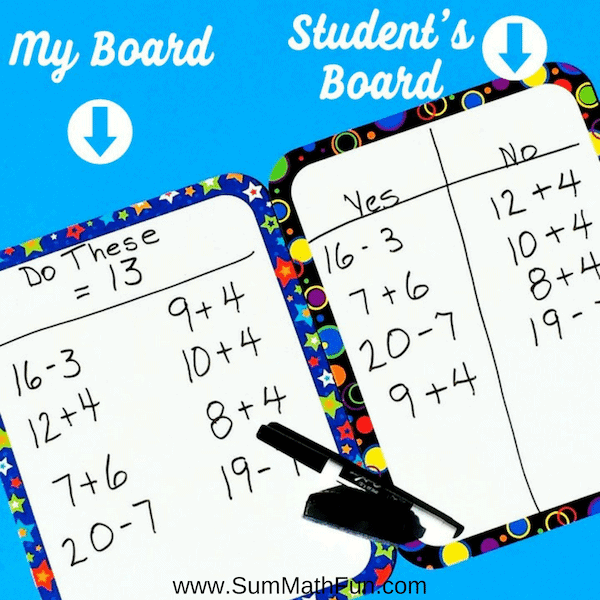 *This article originally appeared on SumMathFun.com
Thanks! And as always, have fun mathing!