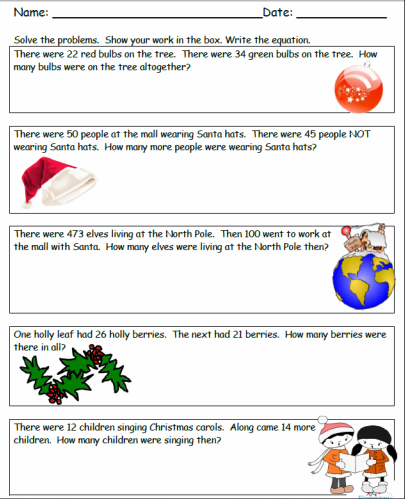 I made this for my second graders, since I want them to be practicing the skills we're really supposed to be working on.
Yet I want to throw in some fun by making it related to the holidays! There are 2 pages of addition and subtraction problems with 2 digit numbers, a money page, and a page on fact families. Enjoy!
Click the picture for the link!
Sally