WANT TO MAKE A READ ALOUD LESSON INTERACTIVE BUT AREN'T SURE HOW? USE THESE EASY TO IMPLEMENT STEPS TO GET GOING AND WATCH YOUR STUDENTS' COMPREHENSION LEVELS SKY ROCKET!
WHAT IS AN INTERACTIVE READ ALOUD?
The interactive read aloud strategy is a whole group lesson where the teacher will read a preselected text that is at least 2-3 grade levels above the students' current grade level. The teacher will pause throughout the book for conversation and discussion. The students will talk to each other, think to themselves, respond orally and in a journal. Students will actively process the meaning of the text through this type of engaging reading lesson.
Check out this short interactive read aloud video from Fountas & Pinnell showing a few lessons in progress.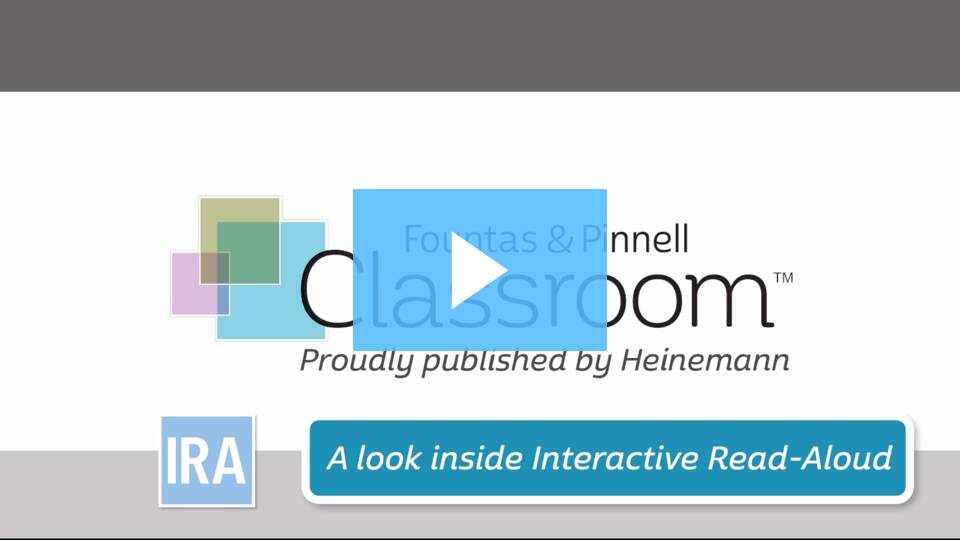 INTERACTIVE READ ALOUD BOOK SELECTION
As mentioned above when you choose an interactive read aloud book, it needs to be about 2-3 grade levels above the students' current grade. You will want to pick a book that is a good fit for the standard you are covering that week. You will be integrating several other standards as review, but you will want one main standard to focus on. It's very easy to search for books that are good for particular standards. Make sure you choose one that you enjoy yourself. That will definitely make a difference in how your students respond to it. Plus, you will be using the book all week so it needs to be something engaging.
INTERACTIVE READ ALOUD VOCABULARY
The next step in planning an interactive read aloud lesson is to choose about 3-5 rich vocabulary words. These need to be words that students must know to understand the book. I usually make up hand gestures that go along with the word to help my students remember them. For example for feast we pretend like we are eating or for curious we tap our head with our finger like we are thinking. Anytime the students hear the word in the book we do the gesture to reinforce its meaning. I also make sure the vocabulary words are up on an anchor chart. This step will be discussed more below.
SETTING A PURPOSE FOR THE READ ALOUD
This part is actually two steps. Once you have a great text selected, decide on an essential question. This gives the students something to focus on to understand the meaning of the book. I tell my students they should all be able to answer the essential question by the end of the week. I usually tend to think of the moral or lesson of the story and base my question around that. The essential question will also go on your anchor chart.
During this part you will also want to come up with several rich questions to ask throughout the book. Students will either answer you by turning and talking with a partner, using private think time to answer individually or writing their answer in their notebook or journal.
The read aloud questions you use need to align to the standards. The majority of the questions should align to the main standard for the week, but you should also sprinkle other standard questions throughout. I like to use standards we have already covered as well as new ones just as a mini introduction.
*Tip* Mark the pages you will be stopping to ask questions. A great way to do this is by writing the question on a sticky note and placing it on that page. Save the sticky notes and you'll have them next year!
READ ALOUD ANCHOR CHART
I use an anchor chart for each read aloud we do. At the top I list the essential question. I also have the vocabulary words on the chart as well as the main standard for the week and some questions we can ask in order to understand the standard better. The majority of the chart will hold our learning for the week. I create some type of graphic organizer that goes along with the main standard we are focusing on and we fill in the information that we learn throughout the week.
So to sum everything up, here are the steps to plan an engaging interactive read aloud:
1. Select a book
2. Choose vocabulary words
3. Write an essential question
4. Come up with standard aligned questions
5. Create your anchor chart
If this all sounds fantastic to you but you still aren't sure where to begin then check out this
free lesson
to get you started!