Here's a morning meeting idea list for Zoom (modified for in person) but easy to use for back to school 2020 that you can use virtually.
Morning Meeting, Icebreakers, Get to know you back to school ideas for distance learning – got you covered!
These virtual distance learning morning meeting ideas for kindergarten all the way up through middle school and will get you excited to connect with students!
This list is the FREE GO-TO virtual morning meeting idea list! Perfect for morning meeting ideas and activities in an elementary classroom!
How to have a virtual morning meeting?
Morning meetings are a time to check with students and provide social emotional support.
Morning meetings (establishing them back to school) provide a time to purposefully build classroom community. This list has some great FREE ideas BUT keep scrolling for some unique ides to keep your students engaged!
If this is a new concept to you – this NO-Fail Morning Meeting Workshop is coming up with EXCLUSIVE templates to get you started!
What are morning meeting share ideas?
The structure of a morning meeting varies but here are some various morning meeting structures:
use a fun morning meeting greeting idea:

hand shake
high fives
footshake
fistbump
Celebrate successes! – Awesome books, growth, fun activities in class!
Share about weekend (we always did this on Monday)
Take a social emotional poll and have students rate how they are today 1-5 or on their hands. Use a Google Check in for distance learning or anonymity. Here is a FREE one to use!!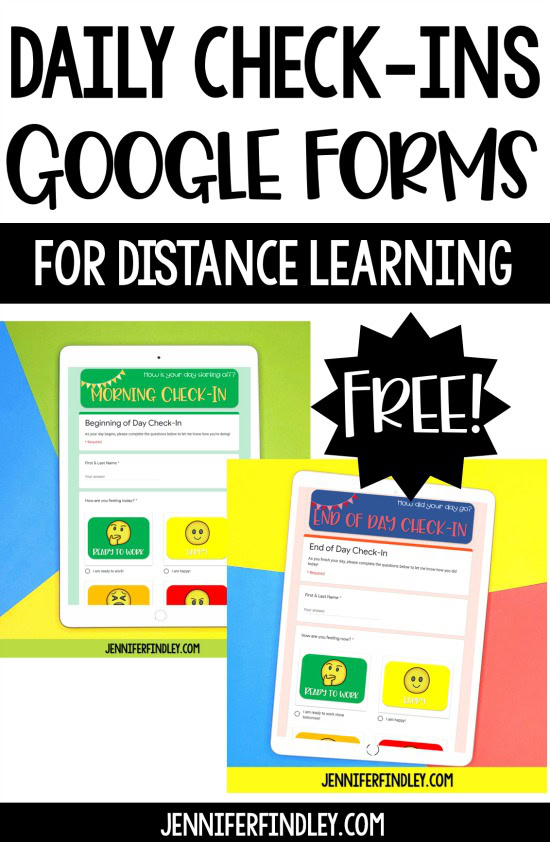 Read aloud – we did Ron Clark's The Essential 55 and read through a "chapter" or two a week and focused on what it meant and how to apply it to our classroom
Reflect on Quotes or questions! These FREE options are a good start. I would have a 1/3 or so of class answer each day so we got to everyone over most of the week.
Do an activity or icebreakers together to build community (see below!!)
What are the best distance learning morning meeting ideas?
This Emoji Intro is perfect for a morning meeting back to school ice breaker!
"Pop" the emoji bubbles to reveal a fun get to know you question. In person or distance learning and EDITABLE!
Play Would You Rather with your students. Get students to move with prompts perfect for a distance learning morning meeting or get to know your introduction activity!
A virtual morning meeting activity – YES – so fun!
If you want to know 5 different ways to use this – check out this would you rather morning meeting idea post!
Directed Drawings are a another great activity idea! Art for Kids Hub is always a FAVORITE!
A 4 Corners game is great for movement and easy to adapt for distance learning as well!
Play 3 Clues – give three clues about an object and have students guess. Switch roles after item is guessed. Easy to play as a virtual distance learning morning meeting activity game as well.
Do some Yoga as well together with videos!
Share a Joke of the Day with students. I love to incorporate grammar and edit some of these for grammar purposes!
Picture of the Day prompts !
This post originally appeared at SSSTeaching.