Celebrate Teacher Appreciation everyday with these teacher inspired adulting stickers! Teachers are not recognized nearly enough for all of the amazing things we do on the daily! Use these free printable stickers to show your colleagues just how much you love them!
How it all started…The other day, I stumbled across a post from a teacher friend about the "adulting" stickers she saw while shopping. There were stickers to recognize "almost going to the gym" and "taking a shower". It was only 10:30 am and I realized I had already earned 6 stickers! I was adulting like a pro!
This post sparked many comments from other friends about the stickers we should be able to earn on a regular basis. These included "Helped my difficult child complete her homework" and "Made a healthy dinner in less than 20 minutes".

Teachers Deserve Stickers
This got me thinking, teachers deserve special stickers to celebrate all of their accomplishments. Don't hold off until Teacher Appreciation week in the spring! I see incredible things on the daily at my school. Really, teachers are an amazing, resilient bunch!
To celebrate you and all of your awesomeness, I want to share Adulting Stickers – Teacher Edition. The set includes 18 stickers with celebrations only teachers understand.
I remembered recess duty today!
I didn't walk away when I jammed the copier.
All of my students made it back from our field trip.
I submitted attendance!
No one cried in my room today (including me)!
I came to school today!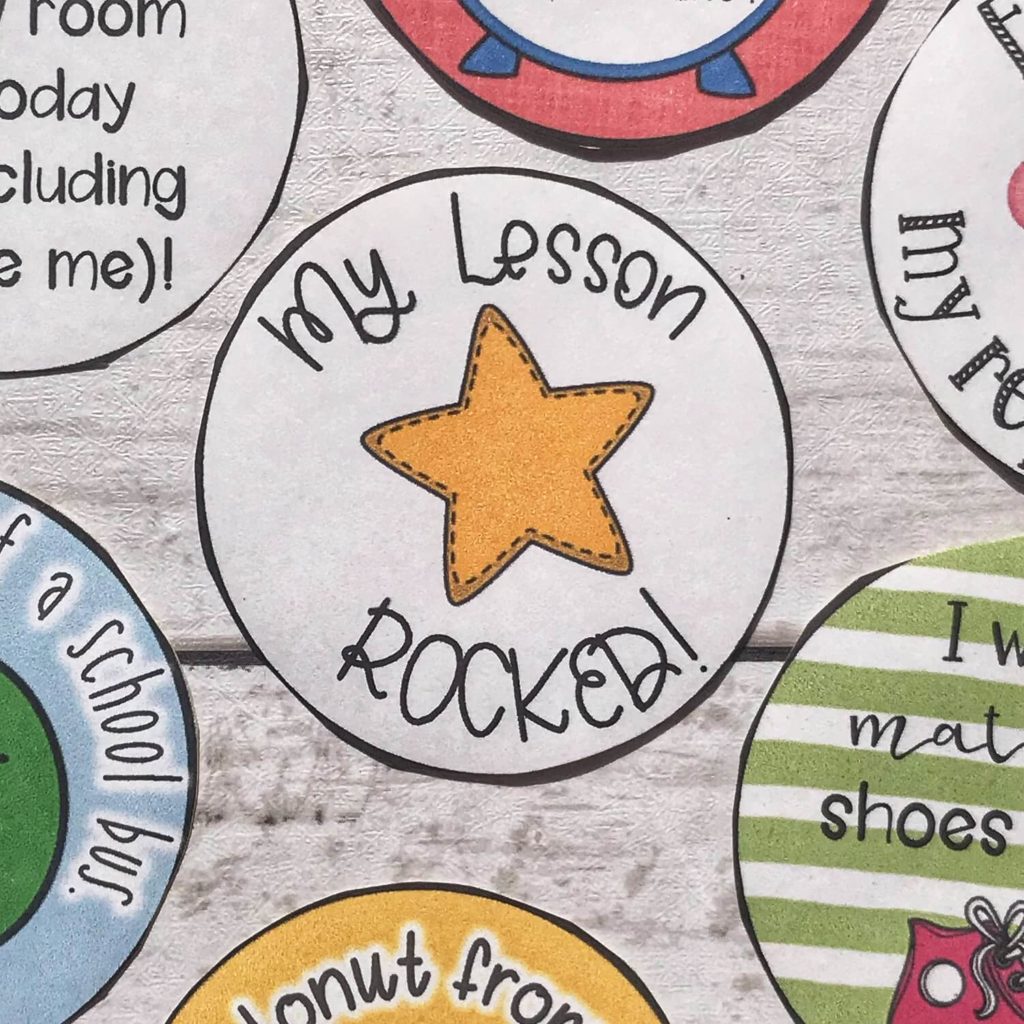 Do You Want Some Teacher Appreciation Stickers?
To get your copy, simply download the free digital file, print on sticker paper (blank full-page sticker sheets), and share the love with your work besties! Acknowledge the struggles and the wins as only teachers can! Teacher Adulting Stickers are only available in the Free Resource Library. Need the password? Easy! Sign up to receive my newsletter and the password will be immediately emailed to you. The newsletter is a great way to catch up on ideas and exclusive freebies from Together We Are Smarter!
Need sticker paper? I searched 8.5 x 11 sticker paper on Amazon and found a 30 pack of full size blank sticker sheets for less than five dollars! I Primed that baby to my house and was ready to go the next day!
Enjoy!
-Mary
This post originally appeared at Together We Are Smarter.